SKIN AGEING
AGE SPOTS. As you age, your melanocytes (pigment cells) multiply more quickly and can cluster together to form age spots. …
SAGGING SKIN. Your skin produces less elastin and collagen over time. …
DULL SKIN TONE. When dead skin cells build up on your face your youthful glow is compromised and your skin tone can appear dull.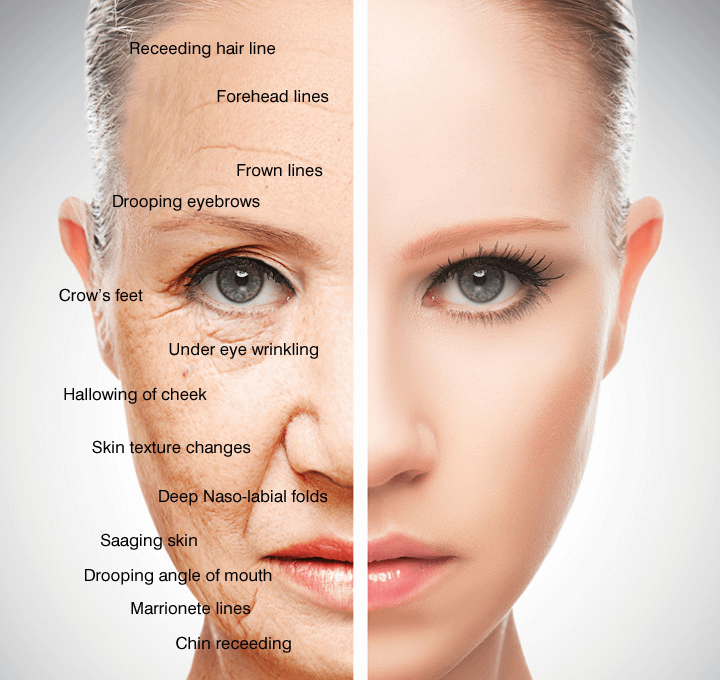 TREATMENT AT SALON
1. Microneedling once a month
2. Faradic machine thrice a week
3. Faradic facial once a week for 4 weeks
4. Products at home: Setaphil cleanser, anti-allergy toner, collagen advanced serum, collagen brightening cream, white tomato capsules, synchro cytobi,synchro myo, synchro nuclea,cells life